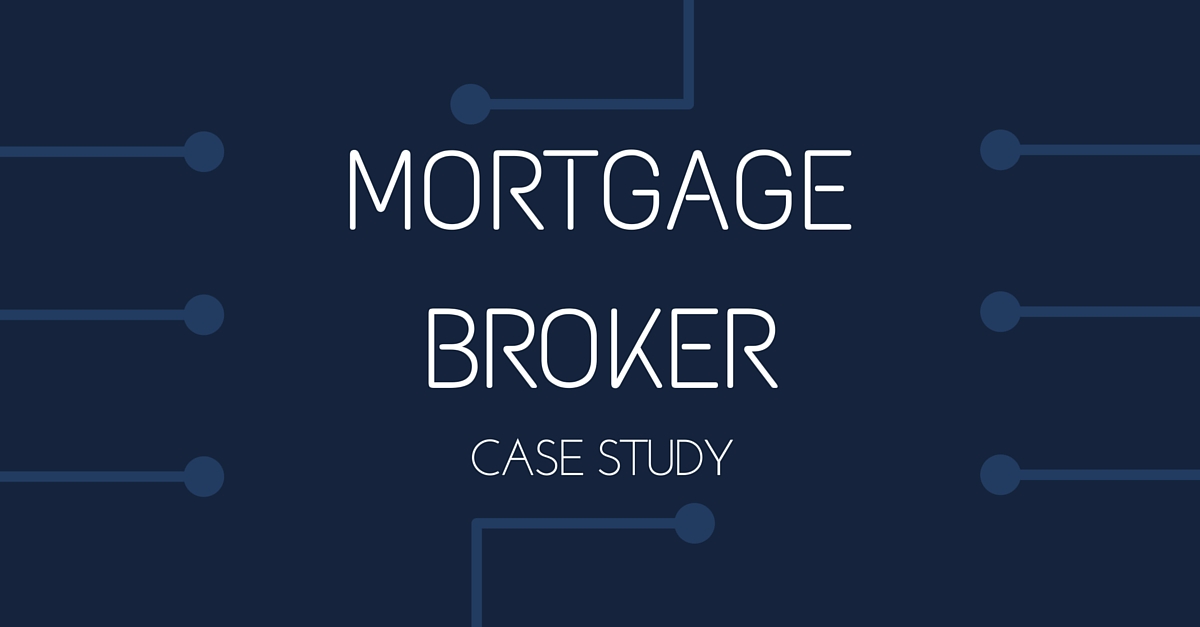 How A Mortgage Broker Became Visible On Google
Our client works in the finance industry as a local Mortgage Broker.
They are new to the industry operating as a family business. They did not have an online presence and needed one to market themselves to prospective home loan clients
Challenge
To build a customised website that represented their brand and rank highly for local mortgage broker / home loan search terms in their area.
To utilise SEO best practices we also created a branded social network to build a foundation for their online presence.
Solution
We designed a website using the WordPress CMS and a premium theme that was then customised to suit our clients desired look and feel whilst showcasing their brand.
We then built out a social network of over 30 social platforms to deliver awareness and build a foundation for our search engine ranking campaign.
This provided a healthy online presence whilst securing branded links from highly authoritative and trusted domains.
Results
Our client now enjoys 1st place rankings for multiple search terms related to their industry and local area.
They have a social network that can be utilised for further branding and social sharing activities, and a website that converts visitors to prospects.
Below is a recent screenshot of some pages delivering rankings for multiple keywords

Details – How We Did It
First we needed to get our clients website built to provide their business with a digital presence.
Website
We recommend WordPress to all of our clients for ease of use on their end.
Its important our clients can easily add and/or edit content without them having to know too much techy stuff.
A premium theme was installed and customized to suit our clients design scope. They had already settled on their own unique branding and design scheme, so we had to make sure the website appropriately represented their brand.
We added the necessary content / images / self serve mortgage calculators etc. to finalise the design.
It was important for our client to allow website visitors to make calculations for borrowing power, repayments etc. and to complete a pre-qualification form with ease.
Social Networks
Search engines understand legitimate businesses will have some social networks to engage with their customers.
As an SEO agency, we also recognise Google likes to position business websites high in the Search Engine Results if they are backed with a highly engaging social network.
As most company websites are static (have zero content added over time) its important to have a social network that is kept up-to-date and also links back to the website for relevance.
We manually built out over 30 social properties including the major like Facebook, Twitter, Pinterest, YouTube, whilst also many others like Yelp, Tumblr, Digg, Delicious to provide high authoritative links from trusted domains.
When building a social network from scratch, we only begin with our core group of social platforms, then if required we build out from them in a tiered structure.
Ranking 1st Position
Our ranking strategy builds upon the foundation we have placed with the social network.
Gaining highly relevant links from recognized sites, meant we could increase the Trust and DA of the site.
There are over 200 ranking factors within Google's algorithm, but the ones that are considered to be most important (and rank websites) are Domain Trust and Domain Authority.
Domain Trust or Trust Flow (TF) is a metric scored by Majestic that measures the quality of the links coming into a site.
Domain Authority (DA) is a metric scored by MOZ that measures the overall authority a domain and predicts how effective it will rank on search engines.
We worked hard to get our clients website scores for these two metrics that would beat out their competitors for their desired search terms. Once we achieved those, the result was 1st position for their relevant search terms.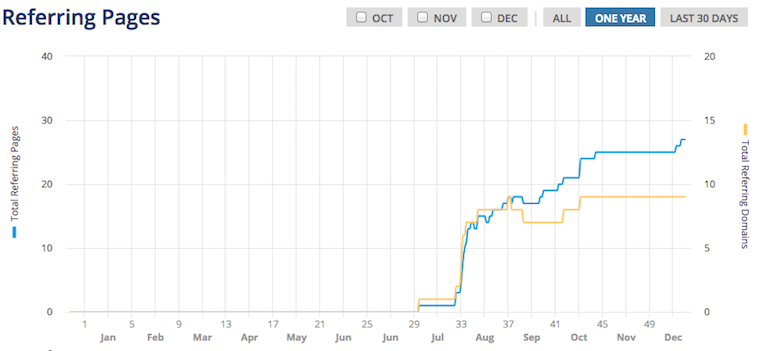 In Summary
Our client now has a digital presence with a website and social networks.
They are visible for local search terms relating to their business that receives visits when someone is looking for mortgage information or to pre-qualify himself or herself for a new loan.
This has now established our client as local experts in their industry.