How To Optimise For Local Search
Search Engine Optimisation (SEO) is something which is considered to be an important strategy for every kind of business. But when it comes to small businesses, it becomes even more necessary.
This is because in such a competitive market, these small businesses also need an edge over their rivals.
Gaining brand recognition for your local community is how small businesses can generate trust, loyalty and higher revenue. And you can attain this with the help of local SEO for small business.
Even though SEO and local SEO are considered to be similar, there are some differences that exist.
So listed below are the 5 local SEO tips for small business we encourage you to employ.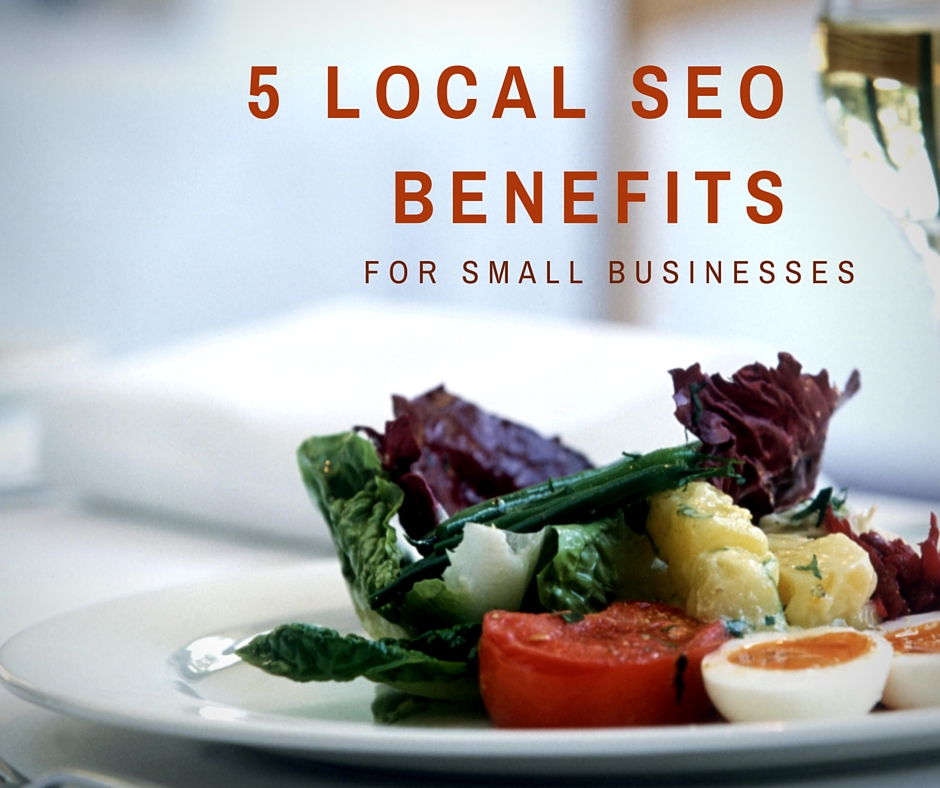 Focus on your local target market
Generic SEO is where a business will focus on only generic phrases and keywords. So this could be national terms.
But in the case of local SEO, you should focus on the keywords which are most popular in your desired local area.
This helps to significantly increase the chances of your page being clicked at by your target customers.
This is because you are specifically focusing on a particular area where your customers are based.
So for instance if you have a roofing business in Newcastle, it would be highly beneficial to target keywords like "Newcastle Roof Repairs" or "Roof Restoration In Newcastle".
Doing this will help your website be seen for these local search terms.
Social media
SEO is more than just blogging and backlinks. Social Media plays a key role in establishing your local brand.
Facebook for instance allows you to embed a location map on your business page.
This help to identify your location and relevance to any local search terms.
So if your website is properly established and optimised in all the social media networks, then it will help to increase searches when your target customers look for you.
Directory listings
Even though statistically, Google shows to be the king of search engines, people do not always turn to Google when they are looking for local business products or services.. That is why local SEO for small business focuses on putting your content and web properties onto relevant directory listings.
These listings will be picked up by Google also, and with proper optimization they too can show up for the required search terms.
Following this will ensure a uniform message is created and consistent information will be provided across all platforms. Your chances of being found and contacted by new customers will also significantly increase.
Offsite Content
In order to create business exposure and rank for targeted local search terms, your business will need to build its domain authority.
One way to achieve this is to create high quality and unique content that other businesses would be happy to link to. For example you could have an article on tutorials relevant to your market.
Other businesses might find your tutorial high value for their audience and link to it. Other methods include press releases that provide information to media outlets about your new products or services or even news about a business partner.
This will help in generating more traffic to your website from people who are genuinely interested in the service that you are providing.
Even if the press releases are not specifically about your business, you would gain recognition through the partnership with other businesses which proves how your business would be effective in meeting the target market's needs and expectations.
Visual content
Visual content goes a long way in attracting target customers.
And this can be done by creating a custom video on YouTube which only talks about the service being provided by your business and why it is better than the others.
Also, by adding these videos to your social media websites and directory listings will multiply the chances that a potential customer will click on your web page.
Optimising videos and ranking them on Google is a great strategy of local SEO for small business.
So there you have it.
5 easy to implement local SEO tips for small business.
If however you find this to be a little challenging to pursue yourself, then don't hesitate to contact out agency for a no obligation free consultation.