Amazing Designs To Help Build Your Brand
Creating and maintaining digital marketing assets that set you apart from your competition.
Get My Design Proposal
Amazing Designs To Help Build Your Brand
Creating and maintaining digital marketing assets that set you apart from your competition.
Get My Design Proposal
Gorgeous Design
If your looking to seperate yourself from your competitors, you've come to the right place. We will work with you to realise your vision & create a custom website to your liking.
Search Engine Friendly
We create search engine friendly websites. Your website will rank & become visible on Google, Bing, Yahoo and other search engines for your related search terms
Mobile Responsive
Your customers spend more time on their mobile devices than desktop. Your website will adapt to any screen size whether it be mobile, ipad or laptop making it user friendly and high converting.
Always know what you'll pay.
A beautiful responsive
website showcasing your brand.
Unique & Responsive Site Design
Home Page Branding
Up To 5 Pages (additional upon request)
Stock Photography
Standard Contact & About Page
Google Analytics Integration
Optimised & Linked Social Media Profiles
WordPress CMS
On-going Support*
Perfect for medium sized companies
requiring complex page structures.
Unique & Responsive Site Design
Home Page Feature Slide Images With CTA
Up To 15 Pages
Blog Integration
Stock Photography
Standard Contact & About Page
Below Content Lead/Contact Forms /
Google Analytics Integration
Optimised & Linked Social Media Profiles
WordPress CMS
Training For Staff
On-going Support*
Online store integration
or membership platform
Add An Online Store
Memberships Platforms
You can learn more about our Terms of Service
Monthly Reporting
No need to guess how much traffic your website is generating. We will provide you with monthly Google Analytics reports to determine what works, and where to improve!
Content Creation
Content needs to both appeal & engage your audience. Our content writers create compelling content relevant to your business and its customers!
On-Going Support
Once your website is complete you can rest assure we will provide on-going support to assist with content updates and technical issues!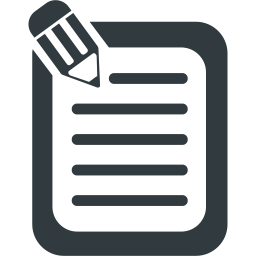 Compile Content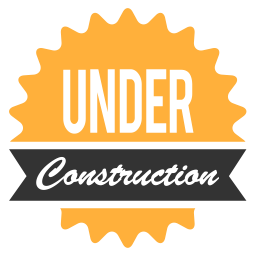 Design & Develop

Website Launch
Frequently Asked Questions
I'm new to this whole "website thing". What is the process?
Never fear. We have a proven process that keeps you engaged throughout from initial concept consultation to product lauch. Our design & development process includes 4 key stages.
Each stage will have a sign off process to make sure you are happy with the progress & project quality thus far.
Exploring Your Business We start with a brief 30min phone call to learn more about your business, your goals and the project you have in mind. Its a time to see if we both are suited for each other. If we both conclude we are a good fit, it's time to schedule a formal design concept meeting to scope out your project, learn the direction and your desired outcomes.
We will draft a project proposal for you to consider which will include estimated timeline, project start date and a strategic launch plan. If agreed upon a final project proposal sign off from yourself will get the ball rolling.
Compile Content Using the information sought from our concept meeting & your desired outcomes, we will begin compiling the website content. This includes written articles, images, videos, testimonials, charts, graphs and anything else you would like presented across your website.
We then take this content & create the appropriate pages that you require and build out the sitemap. This is essentially the architecture or structure of your website. Again, once we have ach individual page compiled you will be asked to approve the content & structure before proceeding on.
Design & Develop This is the stage your website comes alive. After content approval, we begin populating your website by creating the individual pages whilst building out the site structure.
Because we use WordPress for your website CMS, you can choose from thousands of pre templated themes appropriate to your business. Once a theme is chosen our design team will customise it to create a unique website designed for your business. You will be presented with the design & layout of the website for your approval & here you can make what ever design or layout changes you desire. We dont call these amendments, we like to call it "providing satisfaction to our clients."
When you are extremely satisfied with the overall design and structure of your website, its time to launch. Approval at this stage is sought and final sign-off of the design & development stages are considered complete.
Launch Before going live, we give your website one last final check to make sure it performs as it should.
After these test are completed your website will go live. We then go through our post launch sequence of setting up tracking and analytics.
At this stage we also recommend utilising our Search Engine Optimisation services to gain website visibilty on the major search engines for your transactional keywords. This will help to improve website traffic, generate qualified business leads and grow sales.
What Platform Do You Use For Your Websites?
We build all of our websites on an open – source Content Management System (CMS) platform called WordPress. We find WordPress to be the most user friendly platform for all business types as it allows the user to edit or add pages / info with ease.
Can You Help Me Freshen Up My Existing Website Built By A Different Agency?
We will look at each individual website on its own merits and make a determination on whether or not we can. We like to start from fresh to allow us to stand behind our work.
How Long Does It Take To Complete My Website?
Our Business Starter Package can typically take approximately 90 days and our SME Suite approximately 120 days. Timelines will vary from project to project so this should be used a guide. A more accurate timeline will be presented upon completion of our design concept meeting.
Do I Own My Website?
Yes! Everything we build is yours 100%. Domain registration* & hosting plans* are purchased under your own name. Typically domains are registered through GoDaddy and your website will be hosted on the Netregistry Servers. *Domain registration & hosting plans are additional costs. Please visit Godaddy and/or Netregistry for fees and charges
Website Design & Development
Resilient Digital is a Search Engine Optimisation and Website Design agency in Newcastle dedicated and passionate about creating unique, customisable and usable websites that are functional & visible on Google for companies large and small.
Whether you're a small business just getting started, a large established corporation or somewhere in between, we tailor our services to meet your needs. We see every new project as an opportunity to indulge our passion for web design and development.
We truly love what we do and we're always excited to build new relationships with other businesses and start a new website. Every person and business has their own vision. Sometimes, you just need help getting it out there into the digital world.
At Resilient Digital, we want you and your business to have a unique and satisfying digital presence that helps you communicate your message, build brand awareness and ultimately boost revenue.
For a free design concept consultation, please complete our enquiry form below!
https://www.resilientdigital.com.au/wp-admin/admin-ajax.php
Don't Be Shy
If we didn't answer all of your questions, feel free to drop us a line anytime.
Get In Touch