Is your business suffering from negative online reputation.
We can help!
Contact Us Today!
Numerous business owners fail to comprehend how poor online reputation management can destroy their businesses sales and branding.
You should never undervalue the expense of a poor reputation
Online reputation management clearly has a huge impact on your company's profits.
So exactly what are some online reputation problems a business might experience?
Business owners are commonly taken off-guard by online reputation issues. Many do not even recognize they need to be worried about their reputation online.
The most typical online reputation problems you will find is negative evaluations or reviews appearing online across highly ranking review websites like Yelp and Tripadvisor.
Any individual doing a search on your business will more than likely see these reviews and whether the comments are true or not, these unfavorable search engine results will jeopardize your businesses online reputation.
Must your business return favorable evaluations then congratulations … your doing a wonderful job. But that doesn't indicate positive reviews will stay where they are and function as defense against any negative reputational hits.
Search engine outcomes can alter at any time based upon current news, social media, algorithm updates or any number of other factors.
For example, Facebook is considered a big authority website in the eyes of Google and whenever someone makes a comment on your Facebook business page, Google could very well index these negative reviews and make them visible to other online searches.
Creating and keeping a positive online reputation is a constant, ongoing procedure that brands have to be associated with.
What are our crucial reputation management strategies we use for our clients?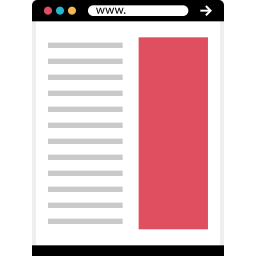 Own The Search Engine Results Page (SERP)
We are never ever content on having your business ranked on the first page for just one position i.e. your site. We use tactics to take full advantage of the SERP by working to control as much of it as we can from top to bottom. By this we mean ranking your Facebook page, YouTube channel and other high authority sites with your website on the first page.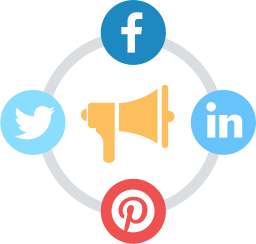 Construct Your Social Presence
We claim your brand's social media profiles and use them to construct brand awareness whilst likewise promoting favorable reputation. There are over 500 social media networks online, and some of them will have more benefit for you than others … but its essential to claim your brand name on the major social networks and update them frequently. Doing so will avoid others from hijacking your brand name, will provide your business a larger presence online, and assists in controlling more areas in the SERPS as previously pointed out.
Whilst every business will have their own set of relevant social media networks, the major social profiles that perform well in Google search engine results include: Facebook, Twitter, Google+, LinkedIn, YouTube, Pinterest and Slideshare.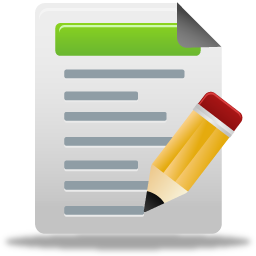 Build Out Your Business Blog
Blogging or posting articles on your website is another method to obtain your brand out there on the web. We establish your blog site with expert and positive information about your business, products and/or services, new industry trends, support and other relevant subjects. As well as publishing and revealing positive information in the SERPS, blogging also draws in more traffic than static websites, so it assists your reputation and lead generation.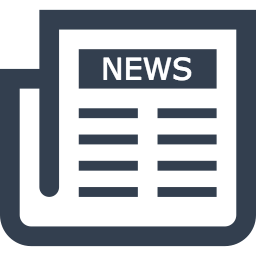 Press Releases
An active Public Relations strategy ought to belong to every business plan. We do not await new company news before submitting press releases, we likewise try to find distinct ways your service or products are being made use of. This could be publicising a partner you're working with whilst discussing your brand name or sponsoring events that may get media attention.
What Our Customers Are Saying
Don't just take it from us, let our customers do the talking!
"I was introduced to Jason by some business friends, who regaled me with his online attributes. I must admit he surpassed their statements on every level! Jason has trebled my business in a matter of months, he has taken my construction business from a local identity to a National one. My biggest problem now is hiring the staff to cater to the increased workload. His knowledge of SEO and all its contributing factors is simply amazing, and I have absolutely no hesitation in recommending him to anyone wishing to increase their business "
Daniel Warren
"Jason & his team at Resilient Digital delivered us fantastic results for our business. Our online visibility has increased and we now are experiencing a jump in customer calls. "
Ben Fragar
"Jason really understands online marketing. He has provided my business with invaluable information and after implementing just one of Jason's strategies, I have seen a noticeable increase in customers. I highly recommended Jason and the team at Resilient Digital for any online marketing needs. "
Ben Wills
Frequently Asked Questions
What is Online Reputation Management (ORM)?
This can be looked upon from two different perspectives. 1st being the proactive side… where ORM is a way to protect an individual or business from negative online publicity. 2nd being the reactive… where a business or individual discovers they have sustained numerous online negative reviews/feedback on social media networks, forums and industry relevant directories.
These negative comments can show up online when a person searches for these particular businesses or individuals on Google. So in a nutshell its the management of an individual or business positive online reputation.
How does an individual or business protect itself from negative online reputation?
Obviously if an individual or business is keeping good faith with their customers, then there will be little chance of negative online reputation, however for some businesses like restaurants that provide a service where positive reviews and recommendations are heavily relied upon for new customers its very easy for them to make mistakes and receive the odd bad review or recommendation.
Our team however has Search Engine Optimisation strategies in place to proactively manage online reviews with a goal of keeping any bad publicity out of the public view across the Internet.
What is Search Engine Optimisation?
Search Engine Optimisation (SEO) is the creation of relevant and high quality content published on highly relevant websites that link back to your site. This boosts the domain authority of your site and leads to an increase in search engine visibility for related search terms to your products and/or services. Basically SEO involves maximising the chances of your website being found on Google.
How long can it take to remove any visible negative reputation?
Each person or business will have varying timeframes for how long we can turn around any online reputations. Generally if there are only a few bad reviews on industry relevant sites, it could be a matter of weeks, however if there is a large volume of negative content it could take many months to resolve. Once we have established the nature of the negative listings, we can provide a more accurate estimate of the timeframe.
Why would it take so long?
Generally the management of negative online reputation is very complex and requires a ton of work across multiple websites to produce positive content that will eventually outrank the negative content. Other methods include optimising social media networks to drive positive comments from satisfied customers to produce positive user content. All of this takes time for the search engines to pick up and index.
Will all of the negative reviews and comments be removed from the internet?
Unfortunately no, it's not possible to eliminate every negative review, comment, and feedback from every site. A lot of the sites that people leave reviews on actually place relevant news and recommendation for local areas and they are generally reluctant to remove bad reviews on request. This is why a reputation management strategy involves creating high quality content that will outrank the negative content and provide a swinging vote towards your business.